Welcome to the Next Chapter of Bourbon.
2XO, Two Times Oak, is an award-winning whiskey brand from renowned blender Dixon Dedman. 2XO is a blending process Dixon pioneered, where he re-barrels his hand-selected aged whiskey into new charred oak barrels. The result is intense wood notes and extraordinarily rich, complex flavors. Each blend is inspired by Dixon's drive to innovate, collaborate, and create high-quality liquids with unique characteristics and profiles.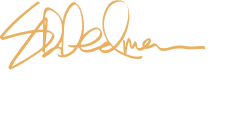 Buy Now

The Tribute Blend
Icon Series
The Tribute Blend is the third small batch blend in the Brand's Icon Series, a series of one-off small batch releases. Each blend is different and bears its own name, inspired by the story behind it. The Tribute Blend is a nod to Dixon's parents and the path they paved for him. The Tribute Blend's mouthfeel is viscous and rich, moving from initial sweetness on the front, to savory notes on the mid-palate, finishing with a muted but lingering spice that hangs around longer than expected.
Release Date
September 2023
American Oak
OAK Series
American Oak is the first blend in the Oak Series, an innovative double oak technique where Dixon introduces additional charred oak to barrels with a moderate amount of rye in the mashbill. Dixon will match the profile of each batch for consistent taste and character, providing an everyday offering. American Oak moves from sweet, rich butterscotch on the front, to savory roasted nutty notes in the middle, finishing with a lingering mild spice. It is very approachable and perfect for cocktails.
Release Date
September 2023